Gonda Shuzo Product list
Naozane Tsubu Sake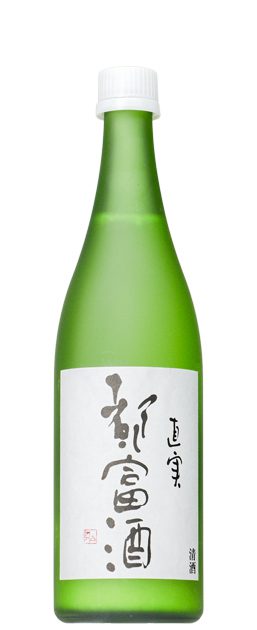 SOLD OUT
A unique Sake that contains particles of fermenting mash that are created during the Sake brewing process. The malted mash called Koji and rice mix that is contained in the bottle continues to ferment. This outstanding Sake called Tsubushu is a fizzy Sake that can be chewy in texture. Please drink it icy cold and enjoy its strong, lasting flavor.
*This Sake degenerates easily and should be stored in a refrigerator and consumed swiftly.
*Please finish promptly after opening.
*Contents may be under some pressure. Be cautious when opening. Please do not shake the bottle before opening and gently remove the top while releasing gas. After the top has been carefully removed, transfer a small amount of Sake to a glass and stir.
| Capacity | Price |
| --- | --- |
| 720ml | 1485 Japanese Yen(Tax included) |
| | |
| --- | --- |
| List of ingredients | The rice used is produced in Japan and milled to 65% of original weight. Malted rice referred to as Kome-koji, and brewed alcohol are also used. |
| Yeast used | |
| Alcohol content | 17% |
| Japanese Sake Alcohol Content | |
| Acidity | |
| Amino Acidity | |
| Amount included | 720ml/ |
*Anything from product label, design, containers, and ingredients of Sake are subject to change without notice
Level of Dryness and Sweetness
Very Dry
Dry
Medium-Dry
Medium-Sweet
Sweet
Recommended ways to prepare
served icy cold
served cold
served at room temperature
heated to tepid temperature
heated fairly warm
heated hot